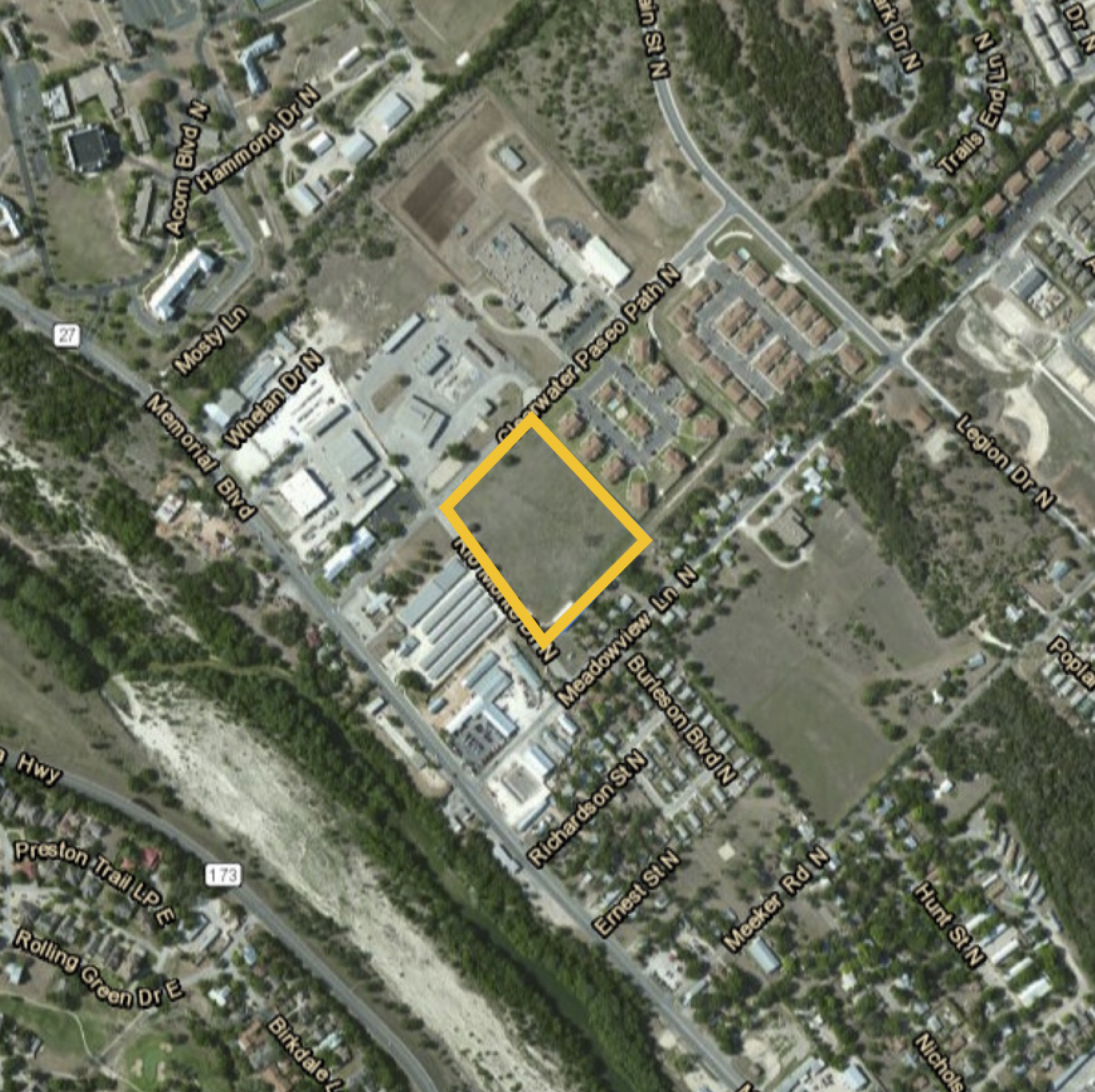 Clearwater Paseo at Rio Monte Kerrville TX 78028
Legal Descriptions
ABSTRACT A0347, WALLACE, SURVEY 113
Parcel ID's & Taxes
KerrCAD 534375, 7.1+/- acres, $2,242.82
Title Company
Kerr County Abstract & Title Co.
Owner Information
Hervey Square Limited Partnership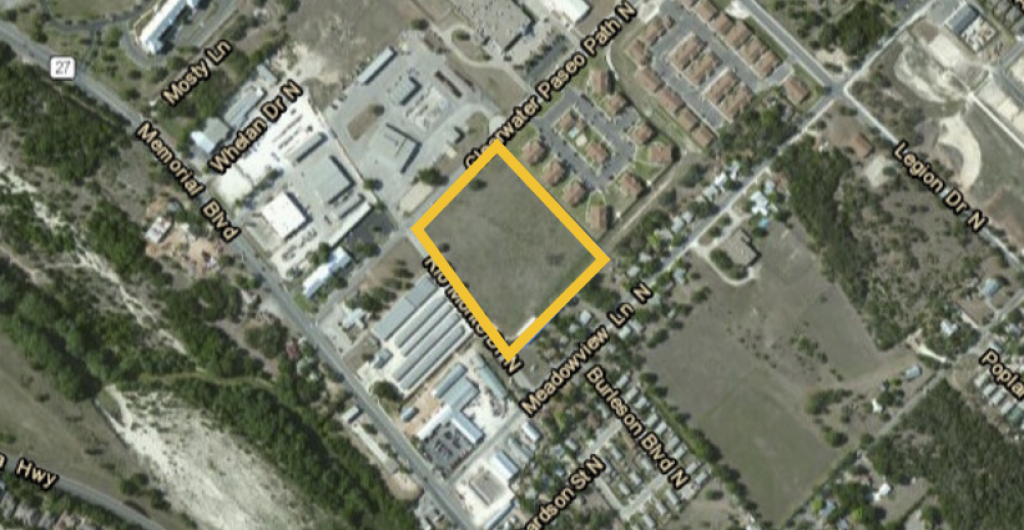 Utitlies
City Water and Sanitary Sewer
KPUB Electric
HCTC and Windstream Telephone
Property Details
In the Schreiner University neighborhood and adjacent to proven apartment complexes. Schreiner University is growing right along with Kerrville and we need more affordable housing for our students and residents.